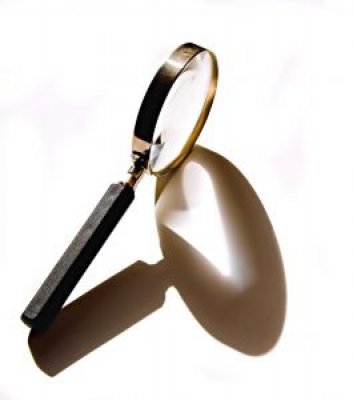 Available 24/7
For Immediate Response
or
To Schedule an Appointment
Call:
(714) 231-1325 or (949) 800-7332
or email:
Free Consultation
Hablamos Espanol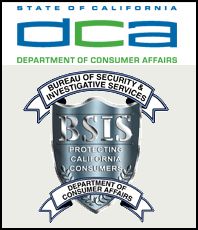 Licensed by the California Dept.
of Consumer Affairs Bureau of
Security and Investigative Services
California PI # 25241
Welcome California PI # 25241
Luis Orellana Investigations located in Chino Hills, California offers a full spectrum of private investigation services. We are a licensed private investigation company in California. Through our extensive resources our investigations are provided throughout the United States with 100% licensed private investigators.
The founder and owner of Luis Orellana Investigations is a P.O.S.T. (Peace Officer Standards and Training) Certified Criminal/Crime Scene Investigator (CSI) since 1990. With this experience and the experience of our team we deliver top quality service to all of our clients. Luis Orellana Investigations has been in business for over 12 years. Prior to inception its owner has spent more than 28 years in the following fields of Loss Prevention/Asset Protection, Criminal/Crime Scene Investigations (CSI) and as a Private Investigator.
Our team has extensive experience and specializes in High Profile Investigations (Celebrities), Family, Criminal, Civil, Organized Crime, Insurance Defense (Worker's Comp), Surveillance/Subrosa (mobile, stationary, video), Infidelity, Human Trafficking, Cold Cases, Missing Persons, Copyright and Trademark Infringement, Counterfeiting and several other types of investigations.
Luis Orellana Investigations develops custom made programs for all its investigations drawing from a large selection of specialists and resources. Our team has a high level of qualification and clients can rest assured that they are with one of the best in the investigative field.

Our team also takes pride in working with and assisting the FBI, District Attorney's Office, Police Departments, Attorneys and other Private Investigation Companies. Luis Orellana Investigations has a reputation second to none and takes pride in all of its investigations.
We get the job accomplished by customizing our investigations to the needs of each client. We can provide skilled personnel to any location within the United States.
Testimonial: "Stalking Victim Investigation"
"I have been a stalking victim for coming on close to 20 years. I had tried the police, who showed minimal interest in helping me with my problem. I was being harassed at work and at home. People who knew me where contacted and they experienced similar abuse. Imagine just meeting someone and a few weeks later some creep is screaming obscenities at you. That is the experience I and some people I meet lived through.
After contacting several Private Investigator firms, I realized almost all of them where focused on typical investigations involving money or infidelity. All of the PIs I spoke with couldn't understand why my situation was unique, and it didn't fit a typical pattern most PIs understand.
Finally I meet Luis. His approach was unique. He understood and was able to network through people to find out information most PIs don't understand how to obtain. Luis was able to directly contact one of my stalkers, who thought by calling with a blocked number they would never be caught. Needless to say, I never heard from that scumbag again. Luis was able to take on the whole story of my weird bizarre situation and provide a method of tracking down people who don't think they could ever be caught. Most PIs never take on real PI work like this. So if your problem needs a unique personal real PI's expertise don't give it to someone who is more of a debit collector than a PI. Try Luis and he will go through all the hoops to give you your life back!"
"Scott K....." June 2008
Testimonial: "Missing Person Investigation"
"We were very impressed with Luis Orellana's service as a Private Investigator. He quickly responded to any questions my family or we had in mind due to our missing sister's status throughout the entire investigation. The day we hired Luis Orellana it was late and close to midnight, but despite the time being, he started on the investigation right away.
At first we didn't know what to expect of Luis, but as soon as he spoke with our family and stepped out our door we saw that he was very committed and had every interest in finding and bringing our little sister back home. For as long as this difficult investigation took, Luis spent minutes, hours and sleepless nights in trying to find any possible lead to finding our sister. He truly is a very hard working and smart person. I highly recommend his services to anybody who is looking for a trustworthy Private Investigator that is very dedicated to his profession. Last and foremost, our entire family would love to thank Luis Orellana and his entire team for helping us find and bring back our missing family member."
"Sincerely, Cristal & Andy....." December 2011
Testimonial: "Deadbeat Dad Investigation"
"I am pleased to write this recommendation for Luis Orellana Investigations. I have used Luis's services, and have found his work to be efficient and professional. Having agreed on the scope of the work required, we established a time frame and budget. Luis completed the work on time, and within budget, and we are delighted with the results. I have no hesitation in recommending the services of Luis Orellana, and we will certainly be calling on him again as the need arises."
"Sincerely, Maria R....." March 2012