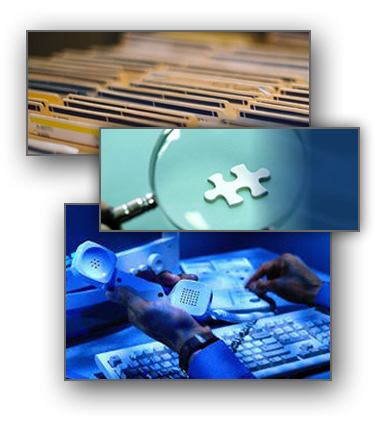 Available 24/7
For Immediate Response
or
To Schedule an Appointment
Call:
(714) 231-1325
or email:
Free Consultation
Se Habla Espanol
Backgrounds
California PI # 25241
A background check is a way to find information about someone that may not be readily available. Individuals and institutions choose to conduct background checks for a whole host of reasons. Background checks are conducted and are meant to provide a picture of an individual's character based on past actions and records. Background checks reveal information about an individual's professional, financial, criminal, and public history. They include everything from speeding tickets to time spent in jail, bankruptcy to employment history.
Why Luis Orellana Investigations Background Searches are the Best:
We are Private Investigators, not a database search company.
We provide years of professional experience and judgment.
We GUARANTEE to meet your deadlines, not ours.
We have an actual investigator to speak with about your background check.
Tell us about your concerns and we focus on what you know about and care about most.

We provide a detailed report of our findings.

If you find that you need more than just a background check, we are a full service private investigations office able to bring the full assets of our office, with nationwide resources, to bear for you.
Background Check Services:
Criminal Records
Arrests
Prisoner Information
Convictions
Alias(es)
Bankruptcy Filings
Relatives
Past & Present Addresses
Real Age
Lawsuits
Neighborhood Profiles
Judgments & Tax Liens
Corporate Ownership
Professional Licenses
Military Background
Sex Offenders
Property Ownership
Domain Name Ownership
U.C.C. Filings
Vehicle Ownership
Driving Records and More!
IMPORTANT DATABASE SEARCH INFORMATION
Please note there can be more than one person with the same name. When known, the middle name or initial of individuals is included. Even then, however, it is still possible for more than one person to have the same first name, middle initial, and last name.
Similarly, it is possible for there to be two companies with the same name--these may or may not operate in the same state. When possible, additional information is provided, including city/state and web address.
It is the responsibility of those providing the information to Luis Orellana Investigations to provide as much information as possible on the individual(s) and/or company being checked to diminish the possibility of an inaccurate background.
Luis Orellana Investigations cannot guarantee that background checks will be 100% accurate as in the case of someone recently changing their address. Luis Orellana Investigations will do everything possible to make all backgrounds as accurate as possible using various databases and investigative technics.
We encourage you to call us today to discuss your situation and have an investigator explain the process and results to be obtained. All calls are completely confidential.