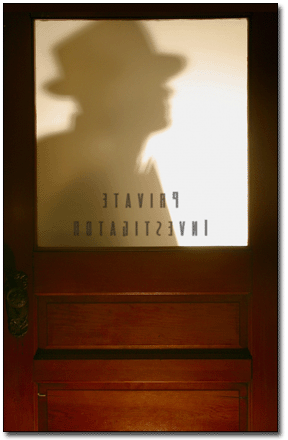 Available 24/7
For Immediate Response
or
To Schedule an Appointment
Call:
(714) 231-1325
or email:
Free Consultation
Se Habla Espanol
Undercover Investigation
California PI # 25241
Surveillance and Undercover Operations:
Undercover assignments are cases in which an investigator is employed by a client to document activity within or effecting the workplace. Theft, sale of drugs, fraud, substance abuse, sexual harassment and training are just some of the broad areas reported upon during an undercover assignment. A great investigation report also details what is going well within the organization so the client has a complete picture as to the inner workings of the business.
We customize each case to address your needs whether it's a sting operation, a buy, hidden camera surveillance or a traditional surveillance, we can help. Don't let drug use, employee theft, drinking on the job, sexual harassment, stalking or workplace violence or any other illegal or immoral activity subject your company to the massive threat of litigation by workers or customers injured or harmed by employee misconduct left unchecked.
Prior to conducting an undercover investigation due diligence and activity checks on each subject are conducted. The information in our client's file is sometimes outdated and a thorough pre-surveillance investigation can be valuable in obtaining quality results.
Call Luis Orellana Investigations to discuss undercover assignments in more detail. It may be prudent to proceed with a long term undercover or there may be other alternatives such as regular mystery shopping assignments which provide more basic surface observations of service, procedures and employee activity. Luis Orellana Investigations will provide undercover investigations utilizing a variety of specialized surveillance equipment along with highly experienced investigators.

Some of our services provided to clients include the following:
Workplace Surveillance
Undercover Investigations
Surveillance Cameras & Systems
Theft Investigations
Accident Investigations
Workplace Misconduct Investigations
Worker's Comp.
Stalking / Harassment Investigations
Driving & Criminal Records
Termination Assistance
Vehicle Tracking
Collection Assistance
Customer & Supplier Screening
Pre and Post Employment Screening
If your type of investigation is not listed please contact Luis Orellana Investigations. Don't wait call now!